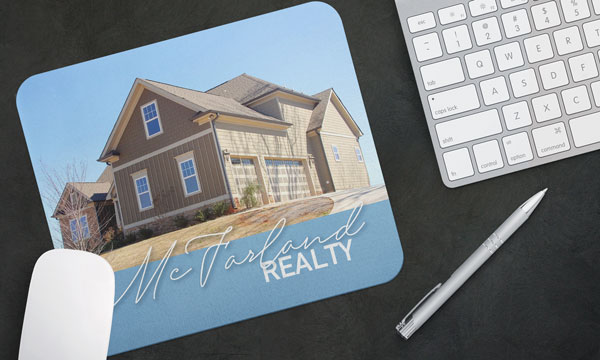 Standard Production Time:
• 3-7 Days ( Once Artwork is Approved )
Available Products:
• Mouse Pad - Rectangle - 11x16 Inch
• Mouse Pad - Rectangle - 9.25x7.75 Inch
• Mouse Pad - Round - 7.25 Inch
Mouse Pads Overview:
Do you want to feel more comfortable yet stylish when using your computer mouse? Well, try our cool mouse pads that are perfect for home and office use. The great thing about it is that you can personalize your mouse pad for ultimate style that you deserve. Now, you can comfortably use your mouse without any feeling of discomfort while protecting your hands from callus. Isn't that cool?


Product Highlights:
• High Quality Neoprene
• Full Bleed Available
Product Details/Information:
Our mouse pads come in two shapes: round and rectangle. The round pad is 7.25 inches while the first rectangle pad is 9.25 by 7.75 inches and the other one is 11 by 16 inches. You can choose from great designs that we offer but you can request for custom style. All you need to do is let us know about the exact design you want so that we can work on it and deliver it in a timely fashion.



For Additional Information Or To Order:
S&K PRINT / Bo15, Inc.
1003 Liberty Industrial Drive
O'Fallon, MO 63366
SALES@SKPRINT.COM
https://SKPRINT.COM
1-888-355-0345, Option 2