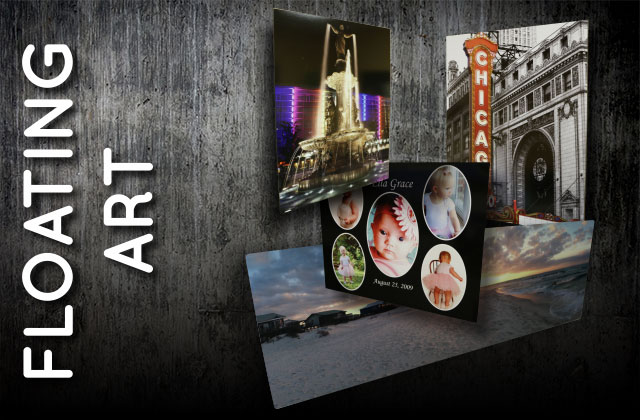 Standard Production Time:
• 3-7 Days ( Once Artwork is Approved )
Available Products:
• Floating Art
Floating Art Overview:
Arts are not just about painting, sculptures or any of the common works of art. There's a whole range of other works of art that you can take interest in, such as the intriguing floating arts. Floating arts, as the name suggests is artwork hanged. A lot of people are into this and they love the relaxing feeling that each of these beautiful floating arts give. But if you want something new and better, then perhaps you'll love to see some very unique dye sublimated floating arts.


Product Highlights:
• Cost effective art
• Same wall mount as Metal
Product Details/Information:
Here at S&K Print Shops, you can find dye sublimated floating arts you can re-hang on your walls to put some color and vibrancy to a corner of your home. You can expect that each of these floating arts is carefully designed with vivid colors that capture attention for its intricate details. Customized and designed with care and attention, through direct dye sublimation process, they are durable and brimming with vibrant colors.



For Additional Information Or To Order:
S&K PRINT / Bo15, Inc.
1003 Liberty Industrial Drive
O'Fallon, MO 63366
SALES@SKPRINT.COM
https://SKPRINT.COM
1-888-355-0345, Option 2