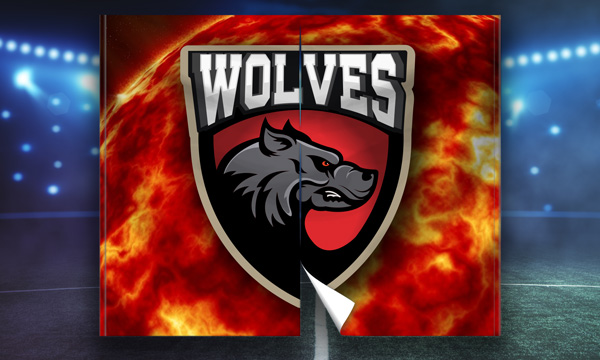 Standard Production Time:
• 5-7 Days ( Extra time is required to have item sewn )
Available Products:
• Break Out Banner - 8 x 12 Foot
Break Out Banner Overview:
Our Break Out Banners are great for sports teams and major events were you really want to make a big impression! Our Break Out Banners are printed in full color and have a center seam that easily comes apart when 'busting out'! Our Break Out Banners come in 2 sizes, approx. 10 feet wide x 8 feet tall and our wider version which is approx 12 feet wide x 8 feet tall.


Product Highlights:
• Large 8x10 foot
• Full Bleed Art
• Poles are available
• Durable material
• Lightweight
Product Details/Information:
NOTICE: BOTH BANNERS USE THE SAME TEMPLATE!

Each Break Out Banner consists of 2 halves which have a pole pocket down 1 side. The other side has hook/loop fasteners attached for easy Busting! These are made of 100% polyester so they can be used indoors or out and can take washings. During production edges of the material are folded over and seamed to create the pole pockets and edging. *** Keep all important artwork away from ALL edges! ***



For Additional Information Or To Order:
S&K PRINT / Bo15, Inc.
1003 Liberty Industrial Drive
O'Fallon, MO 63366
SALES@SKPRINT.COM
https://SKPRINT.COM
1-888-355-0345, Option 2