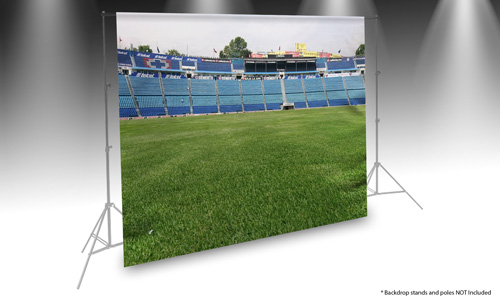 Standard Production Time:
• 5-7 Days
Available Products:
• Backdrops
• Floor Drops
Backdrops / Floor-Drops Overview:
From school photo shoots to family reunions and sports teams, our Photo Backdrops and Photo Floor-drops are a great way to give a great background to your photo scene.


Product Highlights:
• Large 10x20 Available
• Full Bleed Art
• Bright Colors
Product Details/Information:
Our Backdrops are sized up to 10 x 20 feet to handle large teams or groups. Each Backdrop is printed on 100% polyester and has a pole pocket sewn in the top of the item. ( Stands and Poles are not included ). Our Floor-Drops can be ordered in any size from 2x3 foot up to 60 inch x ANY LENGTH and are made of a 100% polyester felt like material that has a non-slip rubber backing. Both items are washable.



For Additional Information Or To Order:
S&K PRINT / Bo15, Inc.
1003 Liberty Industrial Drive
O'Fallon, MO 63366
SALES@SKPRINT.COM
https://SKPRINT.COM
1-888-355-0345, Option 2