How to use DROPBOX to send files to S&K

Please note that DROPBOX is a 3rd party online file hosting company that is not owned, operated or affiliated by S&K Manufacturing/PrintShop. S&K recommends the use of DROPBOX for artwork uploads as it allows for easyFREE storage of your artwork files as well as easy retrieval by the S&K staff during production. There are many other services similar to DROPBOX and you are free to choose any one that you would like to use.
STEP 1 - GO TO DROPBOX AND LOGIN
In order to upload files to us using YOUR DROPBOX account you will need to login to your DROPBOX account by visiting dropbox.com.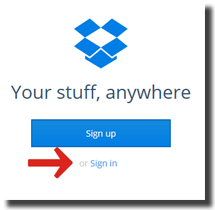 STEP 2 - LOCATE YOUR ARTWORK FILES
Once you have logged in you will need to find the desired art file(s) that you wish to send to S&K.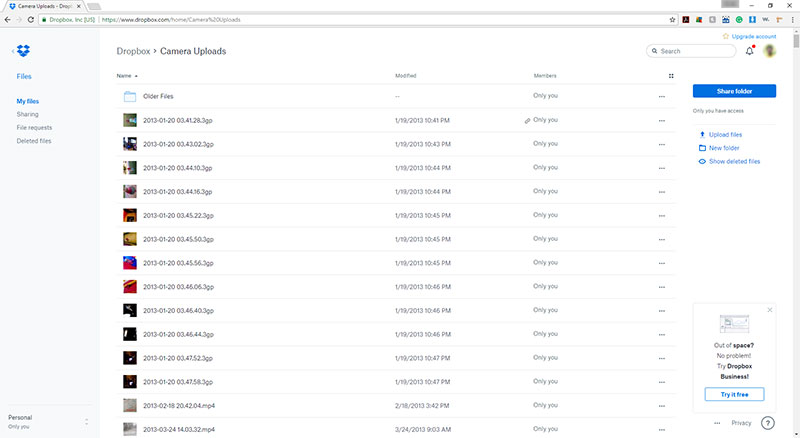 STEP 3 - SELECT FILE TO SHARE
When you find the art file you wish to chare you need to just move your mouse over the line with the file name in it. This will highlight the file name ( in blue ) and also show a 'SHARE' button on the right hand side of that line. Click on the SHARE button to open a small window.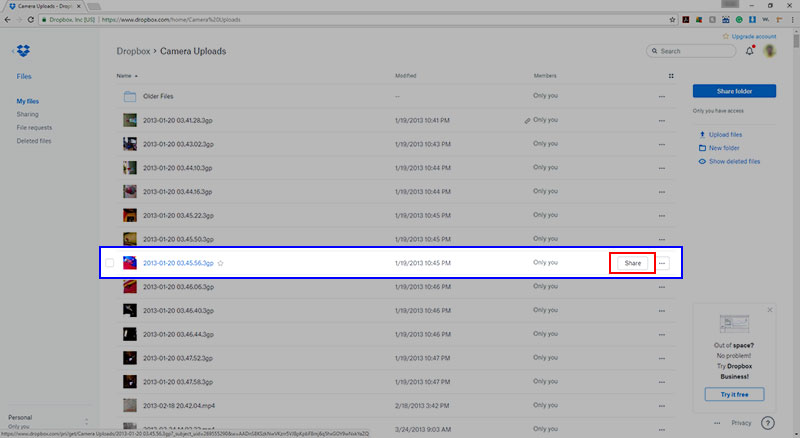 STEP 4 - CREATE SHARE LINK
With the new window/menu screen that opens up you will see on the right side a blue link that says 'Create a Link' Click on that to generate your unique link that you will send to S&K.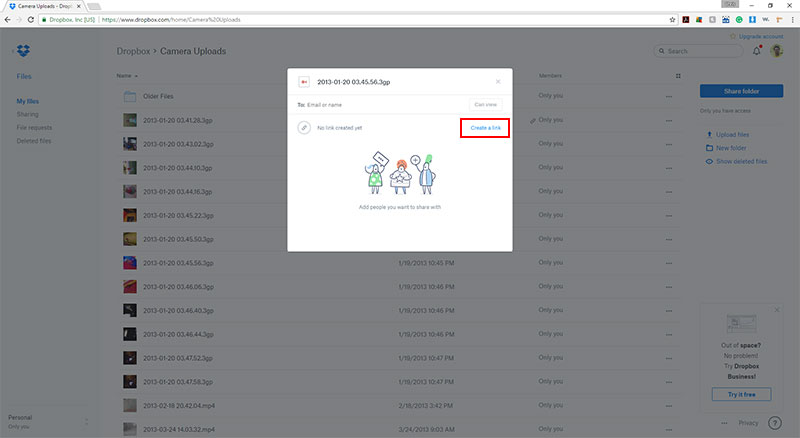 STEP 5 - COPY NEWLY CREATED LINK/URL
When the next page shows it will automatically copy the new link/url into your clipboard on your computer. You do not need to highlight the link to copy it if you do not wish to. Now go back to the S&K order page to continue placing your order.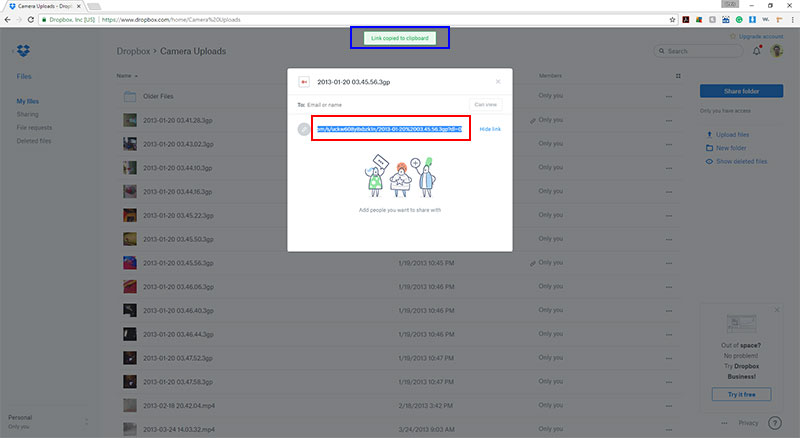 STEP 6 - SEND LINK TO ARTWORK FROM CLOUD STORAGE
When you place your order you need to ensure that you click on the large button as seen here to 'Send Link to Artwork From Cloud Storage' as this will allow you to send us the newly created link/url from DropBox. Once clicking on this button a new page will open.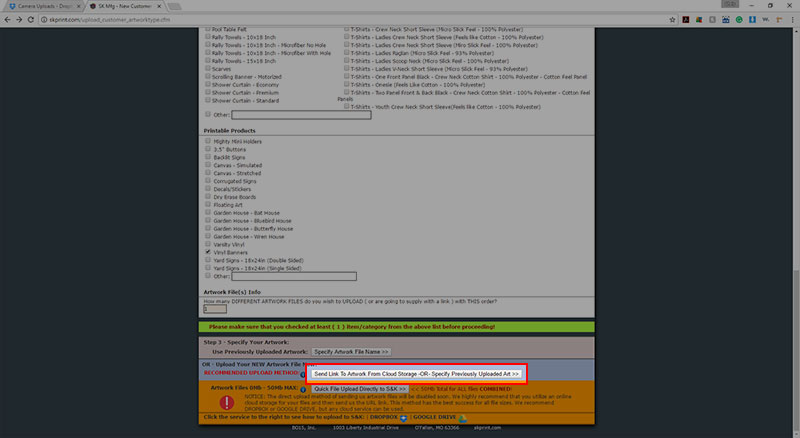 STEP 7 - PASTE THE LINK TO YOUR ARTWORK IN THE UPLOAD FORM
In the Artwork File Location/URL input box you will then click in the box and then when selected press Ctrl+V and the link will be entered into the field similar to what is seen below. Do this for each artwork/item being ordered and then click the UPLOAD FILES AND PROCEED TO STEP 4 button.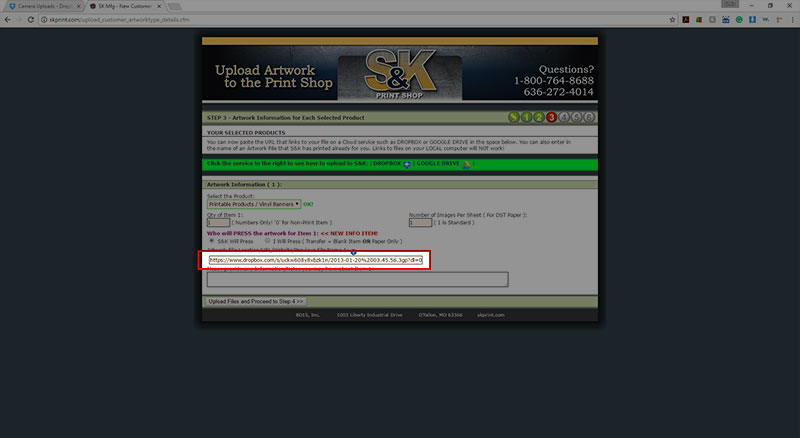 BO15, Inc. / S&K Print 1003 Liberty Industrial Drive O'Fallon, MO 63366 skprint.com