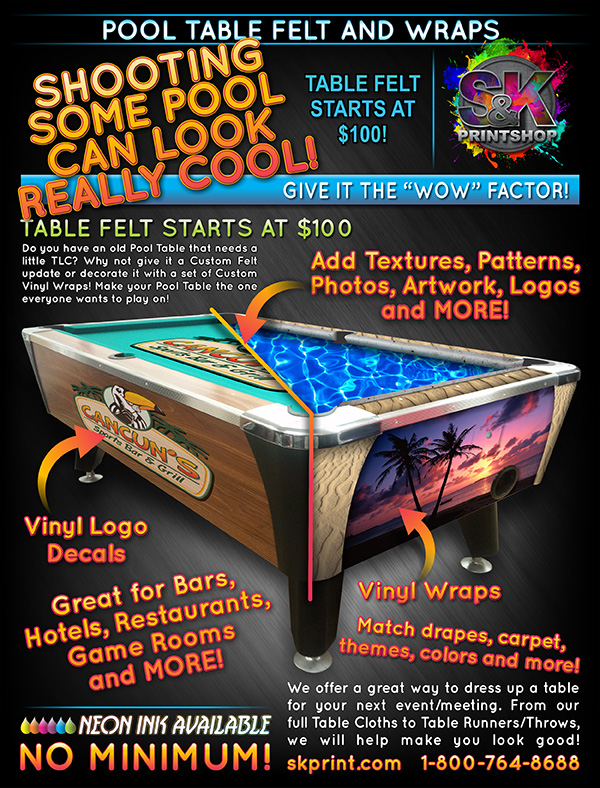 Is there an old pool table in your life that could use a bit of TLC? How about NEW Pool Table Felt with a company logo or a favorite vacation photo? Are the graphics on the sides peeling, why not update with new Pool Table Vinyl Wraps? Our Pool Table Felt is high quality and ready for game play once installed. From a simple logo to an all over graphic print, we've got you, well...your table, covered! Visit us at skprint.com to place your Pool Table Felt or Vinyl Wraps order today!

CREATE A CUSTOMIZED ( .JPG ) FLYER FOR YOU TO EMAIL!


CLICK HERE TO GENERATE
A CUSTOM FLYER


Visit our website for additional dye sublimation and printable products and great gift ideas!

Taxes and Shipping Fees are Extra

Offer Expires:
11:59:59 PM (CDT) - 9/21/2015

AD: 2015_33

VIEW THIS AD

ALL DISPLAYED PRICES IN OUR FLYERS ARE 'NET'!